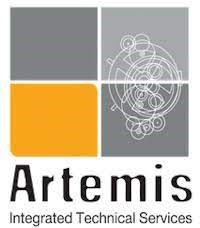 Who we are:
Artemis ITS is a rapidly growing company specializing mainly in the
installation of fixed and mobile telecom networks. The company was
established in Greece in 2008, and in 2014 the entrepreneurial activity
was extended in Romania. By the end of 2016, the company was
expanded in Germany. Today, Artemis Group occupies 700
employees and provides services in Central and Eastern Europe.
Location: Germany
The position:
We are looking for a full-time Site Construction Manager with experience in the field of Fiber Optics Projects

The position reports to: Αrea Manager
Candidate profile:
• Bachelor's Degree in Civil Engineering or equivalent discipline
• 1-3 years of working experience in a relevant position
• Strong command of the German language
• Excellent command of the English language
• Advanced user of the Microsoft Office Suite and familiarity with drawing/GIS tools (will be
considered a plus)
• Advanced managerial skills
• Ability to work under pressure
• Flexibility and mobility
• Team leader spirit and advanced managerial skills
• Excellent planning and organizational skills
• Time management skills
• Excellent communication skills
Key Responsibilities:
• Supervise a civil works project and the everyday schedule of activities
• Review the provided network plans
• Manage supplies & warehouse stock, such as materials, machines and equipment
• Conduct on-site investigations and analyze data (maps, reports, drawings)
• Assess potential risks, materials and costs
• Organize the set-up and transportation of the crew
• Ensure works are performed on time,while maintaining high-quality levels.
• Comply with guidelines and regulations including permits and safety guidelines
• Deliver technical files and other technical documentation as required


What we offer:
• Competitive remuneration Package
• Excellent growth and advancement opportunities
• Friendly and modern working environment
If you want to join our team, please send your CV to hr-de@artemis-its.com
All CVs will be treated with strict confidentiality.