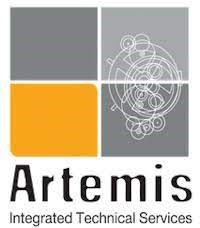 Who we are:
Artemis ITS is a rapidly growing company specializing mainly in the
installation of fixed and mobile telecom networks. The company was
established in Greece in 2008, and in 2014 the entrepreneurial activity
was extended in Romania. By the end of 2016, the company was
expanded in Germany. Today, Artemis Group occupies 700
employees and provides services in Central and Eastern Europe.
The position:
We are looking for a full-time Travel & Accommodation Specialist who will handle
employees' transportation and accommodation assuring that employees will reach
their destinations on time and with the right accommodations using the most costefficient way.

Candidate profile:
• Bachelor's degree in Business Administration (AEI/TEI) or relevant field
• Excellent command of the English language
• Excellent command of the German language
• Proficient use of Office Suite and Internet
• Knowledge of an ERP System will be considered an asset
• Negotiation skills
• Communication skills
• Multitasking and ability to work under pressure
• Organizational skills
• Critical thinking
Key Responsibilities:
• Maintain health and safety standards regarding traveling and accommodation


What we offer:
• Competitive remuneration Package
• Excellent growth and advancement opportunities
• Friendly and modern working environment
• Receive and handle traveling requests
• Book hotels, houses, flights and car rentals
• Manage all the relevant documentation
• Assist in resolving various issues related to travel or accommodation
• Look for the best quality versus price
• Evaluate the provided services
• Verify itinerancies
• Coordinate vendors payments
• Complete any legal form, if needed
• Aim to cooperation agreements with airlines, hotels, rental companies for
improving the cost and service